Books
INTERNATIONAL NON- AUSTRALIAN BASED CUSTOMERS - Risk Dollarisation®
00003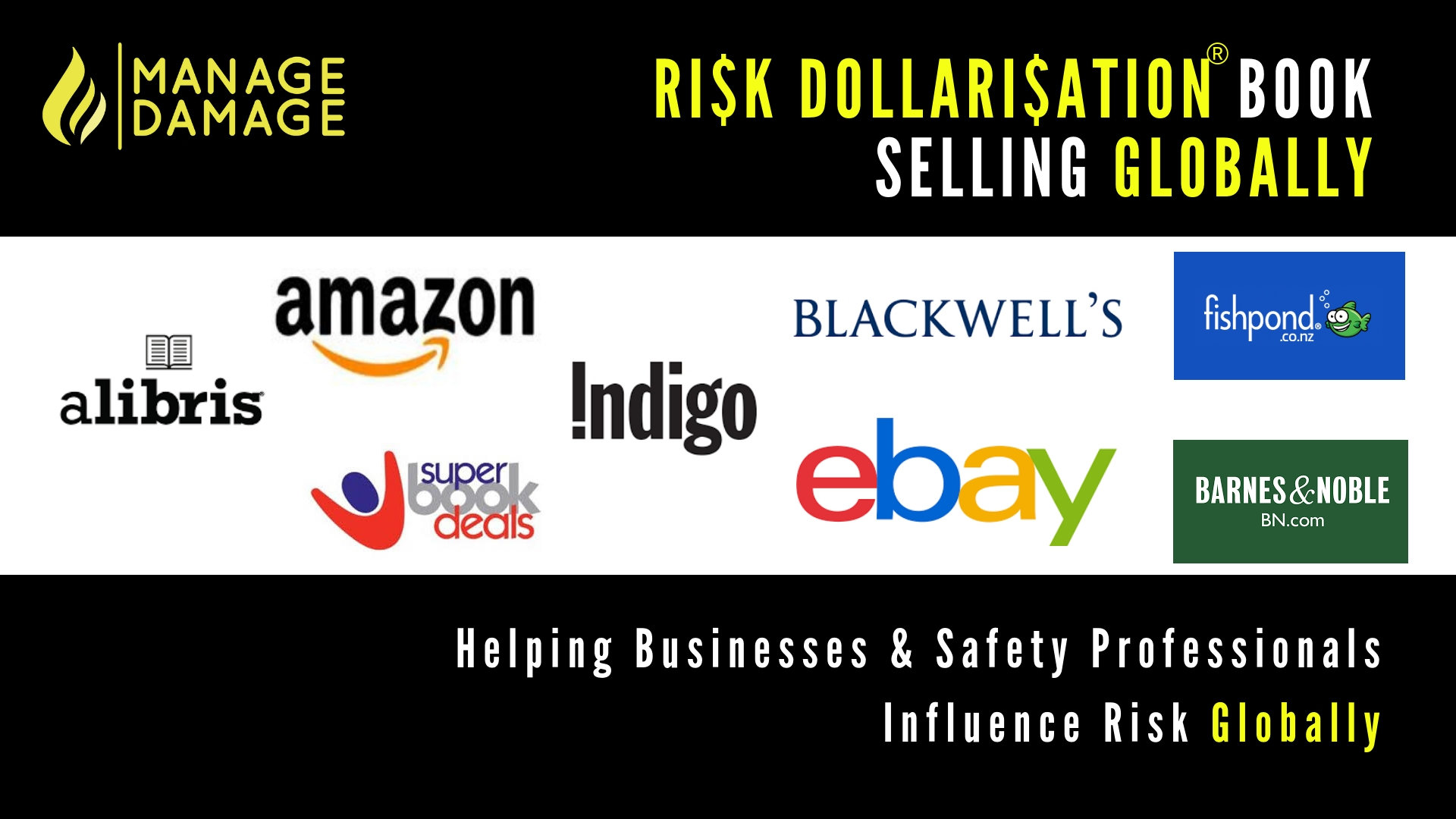 Please check your favourite local bookstore first - this will NOT be a hardcover it will be a SOFT COVER - IF YOU STILL WANT TO BUY WITH US FOR HARDCOVER PLEASE CONTINUE HERE - Postage from Australia can be pricey!
Secure your copy of Risk Dollarisation® by Jillian L Hamilton.
Risk Dollarisation is an invaluable tool to understanding The Financial Approach to Non-Financial Risk.

A ground-breaking approach to risk management in business
Multimillion-dollar companies around the world are losing millions and they don't even know it.
In the past, Non-Financial Risk (safety) has been approached from a sociological and psychological perspective.
Risk Dollarisation® presents The Financial Approach to Non-Financial Risk. This is a quantitative, factual and measurable account of your business's Damage Costs.
International (Non Australian)
BUY HERE
This book will explore:
What you haven't been told about your business risk portfolio
What they don't assess in merger and acquisitions reviews
How you can reduce your Damage Costs and increase your profits
The brand-new way to approach risk management
The author also explores the implications of the changing way we work, including automation, robotics, artificial intelligence and the gig/informal economies, and how this will impact your risk management and bottom line.
Risk Dollarisation® will assure the best outcome for your workforce and the fiscal health of your business.
Chapters:
Foreword
Introduction
Chapter 1: Money Talks
Chapter 2: Profit Pipeline
Chapter 3: The Numbers Don't Lie
Chapter 4: ROI on Prevention
Chapter 5: The Cost if Damage
Chapter 6: Losing Control of Your Budget
Chapter 7: Merging Your Budget
Chapter 8: Value Perception
Chapter 9: Risk Dollarisation®
Chapter 10: Safety Financial Reporting
Chapter 11: Create Action
Chapter 12: Futurist Thinking
APPENDIX


Appendix – Interview with JL Hamilton on Robotics & AI
Appendix – Legislative Review – Shortfalls of Legislation Regarding Artificial Intelligence & Humaniod Robots
Appendix – Resources – References for Book Risk Dollarisation®
Appendix – Glossary - Definitions for Book Risk Dollarisation®
Appendix – Acknowledgements
Appendix – About the Author
Appendix – Appearances
Appendix – Awards
Appendix – Trademarking & Patents
Appendix – Additional Products
Editions
Risk Dollarisation - ENGLISH (0) Risk Dollarisation - Spanish (0) Risk Dollarisation - Japanese (0) Risk Dollarisation - Chinese (0)